Design, Build & Construction
Design, Build & Construction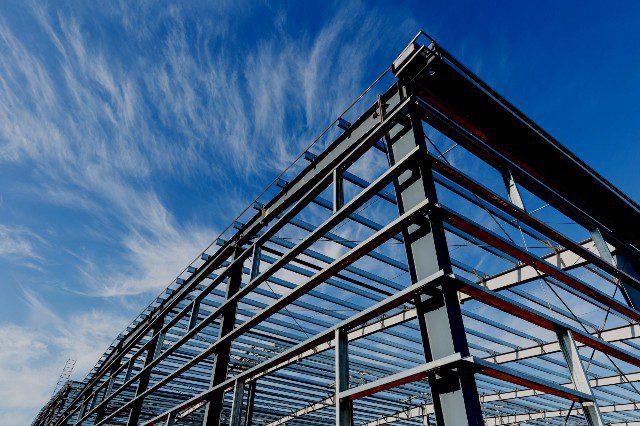 We Are Here To Help
Formella Construction is ready to partner with you on your project. Call us on 941-379-0481 or use the link below to Contact Us.
Design/Build Construction
Formella Construction believes that quality, completion dates and costs can be brought firmly under control by assigning total responsibility for all these factors to one single entity: the Design/Builder. As your Design/Builder, Formella Construction combines strong construction management ability with experience in balancing good design with construction value.
The Design/Build Construction process enables building owners to maximize their investment of resources with a single source of responsibility.
Throughout a building project, you have tough decisions to make. Which location and site is best? How do I best use the site I have? How much building can I afford? Can I make it look better for less cost? Our construction professionals guide you through tough decisions like these.
Depend on us to help you determine the essential issues of the project. We will assemble the design team with the best local professionals and support staff who will most benefit your project. With our team of design and construction professionals, you will be able to make informed decisions about the myriad of issues that arise over the course of the design process and proceed with the comfort of cost and schedule guarantees.
Design/Build v. Regular Construction
Our design team leaders are committed to your project from the beginning of design to the final completion of construction. You are assured the same people will be working with you to make the vision of your design a reality.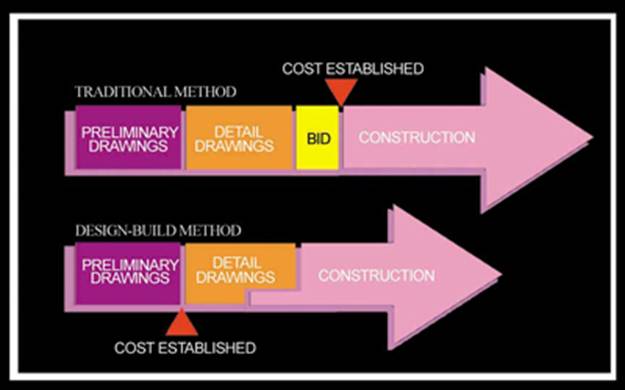 Teaming with Local architects, engineers and interior designers
Design team selection and management
Relationships with engineering firms and testing laboratories
Long-term relationships with architectural firms
Computer aided design
Budgeting systems which help evaluate design alternatives
Design/Build Characteristics
Single-source planning, control and construction
Project: traditional or fast track
Contract: Cost Plus, Lump Sum, or Fixed Fee
Construction and Value Engineering Review
Coordination and control of trades and construction
All trade contracts held by Design/Builder
Control of schedule, cost and quality
Reduction of exposure to complex claim
Project can begin with minimum information
Designer may have indirect relationship with Owner
Design Phase
Review project requirements with Owner
Provide conceptual design drawings, specifications, and other related documents to visualize the project.
Provide breakdown of contract amount by Construction Specifications Institute (CSI) standards.
Propose contract schedule.
Construction Phase
Submit construction documents to Owner for review and approval.
Submit required documents to regulatory agencies.
Schedule drawings to allow early start of construction.
Submit finishes/special construction to Owner for final selection approval.
Solicit competitive bids in all trade areas.
Execute construction of the project with full-time, on-site supervision.
Conduct quality inspections and complete necessary construction reports and on-site testing.
Conduct final inspections and complete punch list items during initial occupancy.
Prepare and deliver appropriate maintenance and warranty information.