About Us
Commercial Construction and General Contracting
Formella Construction, LLC is a leading general contracting firm servicing Southwest Florida. Established in 2004, we are a full-service builder and contractor company specializing in new commercial construction, metal buildings, reroofing, renovations, and tenant build-outs in the Sarasota and Manatee county markets. We are a member of the Gulf Coast Builder Exchange and are rated as one of Florida's most trusted design-build firms.
Servicing Southwest Florida
At Formella Construction, we promise to provide the highest quality design and build services. We use a transparent work approach and cost-effective building processes to meet the expectations of our customers.
We are a Trusted Butler Builder
Being Butler Builders, we have an impressive and diverse portfolio. From bars to churches, we have successfully completed multiple projects across Sarasota, Manatee, Ft. Myers, Tampa, Orlando and Ft. Lauderdale.
Small Business of the Year 2021 Finalist
We are honored to be a finalist in this year's award.  All our staff, clients, and subcontractors have contributed to our firm's success and we are very proud of this team!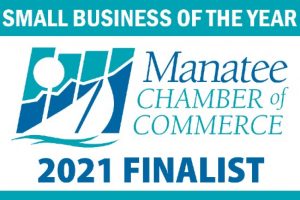 Our Company Mission
At Formella Construction, we believe that success results from a desire to fully understand customer needs, from honest commitments effectively fulfilled, from leadership in our industry, and service to our community.  Read More
Creative And Powerful
Firmly controlled costs, timely completion, and quality construction are the hallmarks of Formella Construction, LLC. Our team is recognized for strategic planning and delivering quality work exceeding client expectations. Joseph Formella, the owner and president of Formella Construction, pays personal attention to all projects. He has 40+ years of experience and ensures that all project requirements are effectively fulfilled for reliable service.
Honest And Dependable
We are members of Sarasota and Manatee Chambers of Commerce. You can trust us for new construction and renovation jobs, and we promise to deliver industry-leading and competitively-priced construction services.
Our Services
You can trust us for new construction and renovation jobs, and we promise to deliver industry-leading and competitively-priced services.
General Contracting
At Formella Construction, we are adept at planning and building world-class master-planned communities and markets. Our general contractor team is adept at launching strategic community projects that are well-received by prospective buyers.
Tenant Build-outs
Want to transform your space to make it more functional for tenants? Connect with our experts – we have years of experience in helping landlords improve their property and attract more rental revenue.
Commercial Markets
Restaurants, retail centers, financial institutions, automotive – you name it and we build it. We are a dedicated team of general contracting professionals and can design robust commercial structures of all sizes and scope.
Industrial Markets
Integrating and building industrial markets isn't an easy job, but we know how to do it with precision and perfection. Our experts can construct & remodel factories/manufacturing units to support higher production operations.
Renovation/Repairs
Got a repair job? Need help with a renovation or remodeling project? We'll inspect and evaluate the damages in your property and suggest improvements to improve its value.
Re-roofing
The giant structure sitting at the top of your property deserves the most attention. If your roof is leaking, has missing shingles, or has suffered some massive storm damage, we can revive it with our roof repair and re-roofing solutions.
Joe proved himself to be highly capable in the oversight, time-management and construction of one of the county's more aggressive projects. During a three month summer break, Joe while a principal with his previous firm, successfully oversaw the completion of five different classroom additions on five elementary campuses in Manatee County.


Larry Roemer, Project Director
School District Of Manatee County

I am pleased to write in support of Formella Construction, and in particular Joseph Formella and Michael Vernoy. I have personally known and worked with these two individuals on various construction and renovation projects at Mote Marine Laboratory for more than 15 years. Under their management over 60,000 square feet of new and remodeled facilities were constructed at Mote, all completed on schedule and on budget.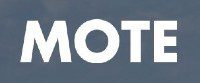 Daniel Bebak
V.P. Mote Aquarium
On behalf of United Community Centers, Inc., I extend my thanks and appreciation to Joe Formella and the entire staff at Formella Construction for doing such an outstanding job in building our new Restroom, Press Box, and Concession Facilities. We were very impressed with the organization and professionalism of the office staff, on-site project manager, the adherence to schedule, the weekly construction meetings, and the adherence to the budget.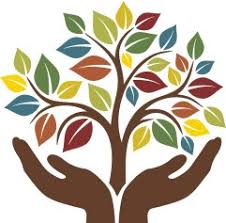 Patrick Carnegie
Executive Director